Introducing the easiest way to remove hair and fur from your clothes, furniture, and fabrics. Our double-sided, self-cleaning lint brush tackles the impossible task of removing unwanted pet fur, lint, and hair from your clothes and fabric surfaces. No refills, no tape, and no messes! A must-have for your clothes and your furniture!
It features a self-cleaning base so you can easily remove fur without the mess! Simply dip the brush into the self-cleaning holster and watch as all the hair gets trapped at the bottom. Then empty the tray and dispose of the mess in the trash. It's that easy!
Every brush now includes a travel size brush for free! Take it with you anywhere you go. Perfect for quick, on-the-go clean ups. 
EXTRA LARGE & DOUBLE SIDED
This lint brush removes fur and lint twice as fast as a one-sided lint brush. Pet Brush Ninja™ provides DOUBLE cleaning power to brush away unwanted fur at double the speed of a single-sided lint brush (simply flip paddle sides as needed). It makes cleaning speedy and convenient and is a must-have cleaning tool for your clothes and furniture
We know you love your pets... but we also know you hate the mess they leave behind. That's why we developed the ultimate solution to your pet fur troubles. Get your Pet Brush Ninja™ today!
Upholstered Furniture, Clothing, Carpets, Linens, Beds, Pillows, Fabric, Car Seats, And More!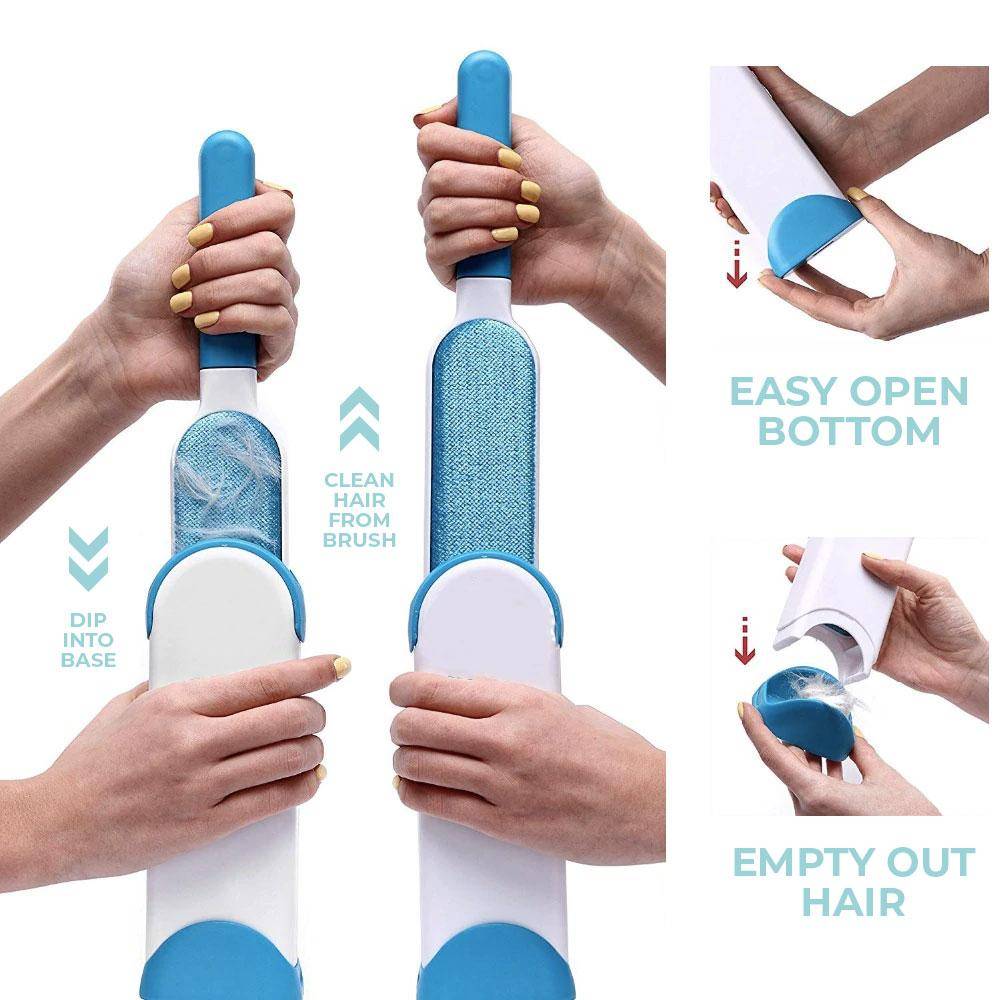 Make your life EASIER with the
 

Pet Brush Ninja™

 

TODAY!
Worldwide Shipping
Not Sold In Stores
8-20 Day Delivery